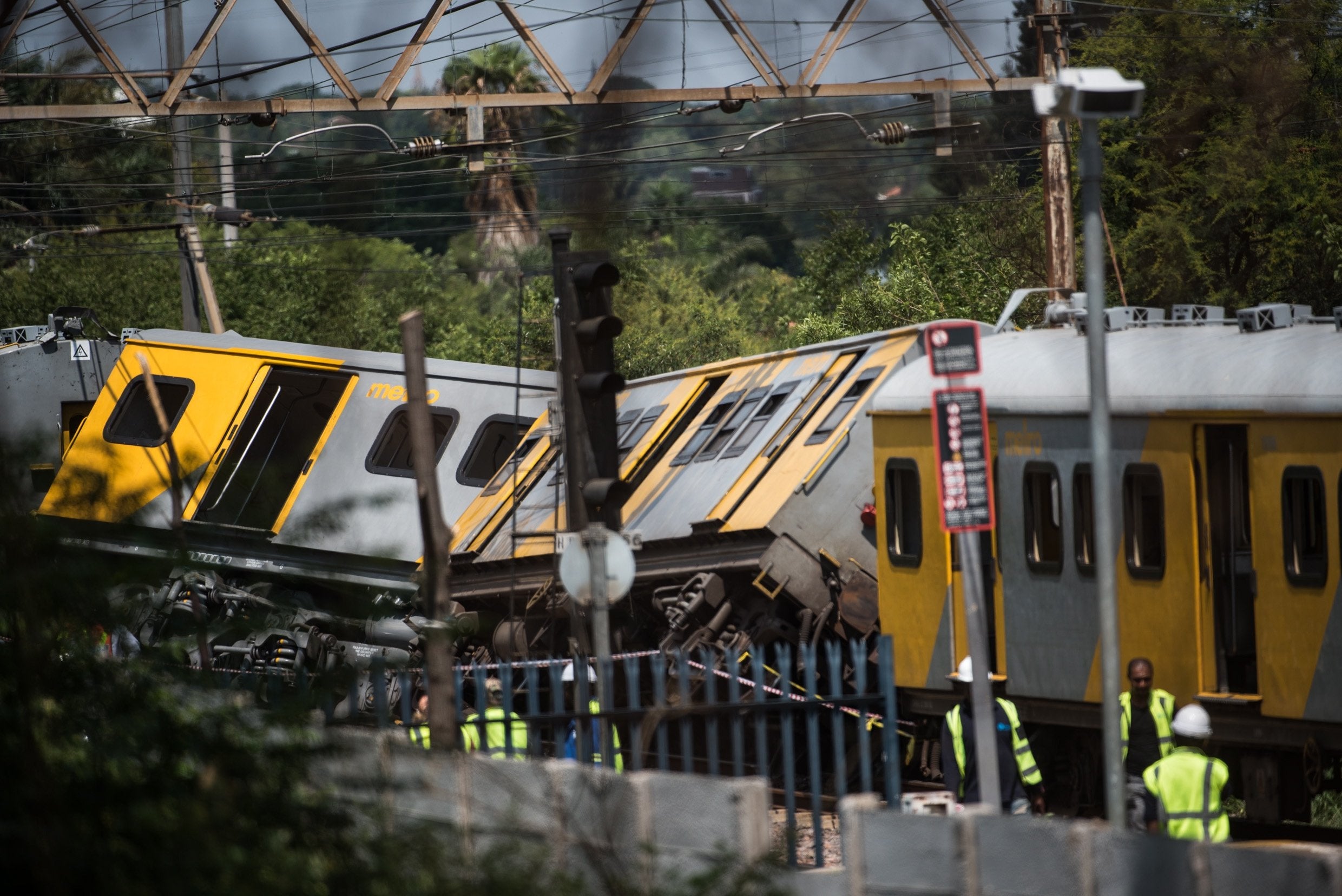 At least three people were killed and around 300 injured on Tuesday after two trains collided in the South African capital Pretoria, an emergency services official said.
The crash, which occurred at 9.30 am (07.30 GMT), left 82 passengers with serious injuries after a packed train careered into a stationary train at Mountain View station.
"We do not rule out the possibility of additional fatalities as we search under the wreckage," emergency official Charles Mabaso told Reuters.
Solly Msimanga, the mayor of Pretoria, said the collision was caused by vandalism and cable theft on the line.
In a statement on social media, he said:
"Although the investigation is ongoing, we call on the law enforcement authorities to strengthen their fight against cable theft and vandalism to state infrastructure, which we believe has caused damage to the railway signal system, which in turn led to this heart-breaking incident."
This is the latest in a series of train accidents in South Africa, which has the continent's largest railway network.
In October, 320 people were injured after a packed train travelling from Johannesburg to Pretoria crashed into the back of a stationary train.
The line for Mountain View station was closed indefinitely on Tuesday, according to the local newspaper Pretoria Rekord.
Metrorail spokesperson Lillian Mofokeng said the line will remain closed until the scene has been cleared and investigations have concluded.
She added: "We want to assure the public that we are doing everything we can to ensure that commuters are not stranded."
President Cyril Ramaphosa sent condolences to the victims of the crash and said his thoughts were with "those who lost their lives and their families."
Reuters
News by Google – https://www.independent.co.uk/news/world/africa/pretoria-train-crash-latest-dead-south-africa-injuries-mountain-view-station-a8717571.html